Our Season of Renewal
We have commenced a time of renewal for our pastoral community.
This is a time to honour and build on the good work of so many faithful stewards (past and present). Through this renewal the Parish seeks to strengthen:
Opportunities for people to encounter and experience Jesus Christ more deeply
Pathways to connect with and belong within our pastoral community (centred in the Eucharist as a local expression of our Catholic Church)
Outreach and support to those beyond our pastoral community, sharing the Good News of Jesus Christ in both word and deed.
This time of renewal depends on each of us, no matter the role we take on during the process, because God is calling us on to renew our hearts.
Lisa Bright and Richard McMahon from Synodal Consulting, have been engaged to support the Parish with the development and implementation of our Pastoral Community Renewal plan.
Please pray that will energise us in God's mission and bring more people to know the love of our God.
If you have any questions or suggestions or would like to support in a particular way, please contact Tony Worner at [email protected]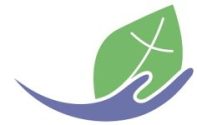 Fr Paul talks about our season of renewal
Watch as Fr Paul takes a moment to share some of the goals we are working towards and why now is the right time for renewal