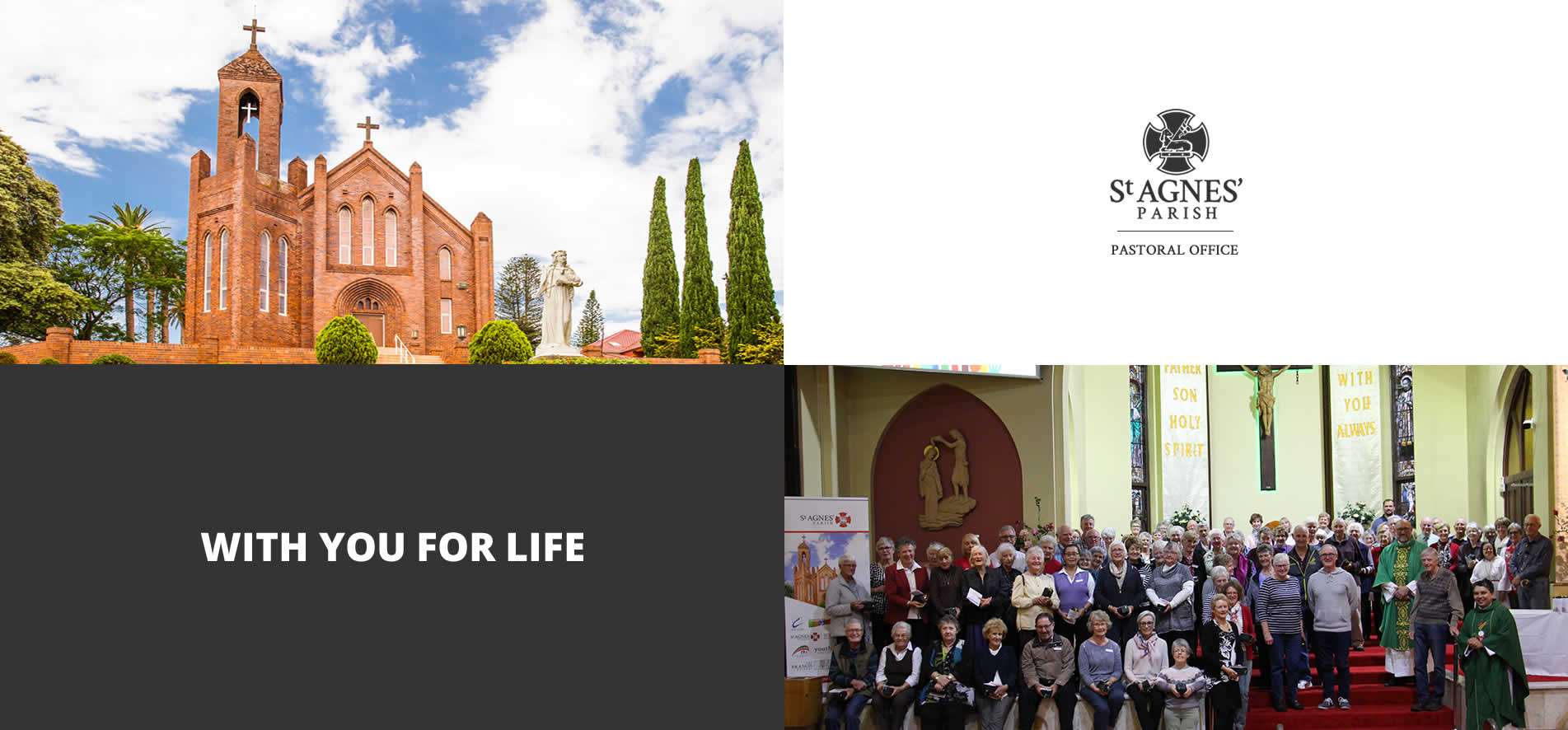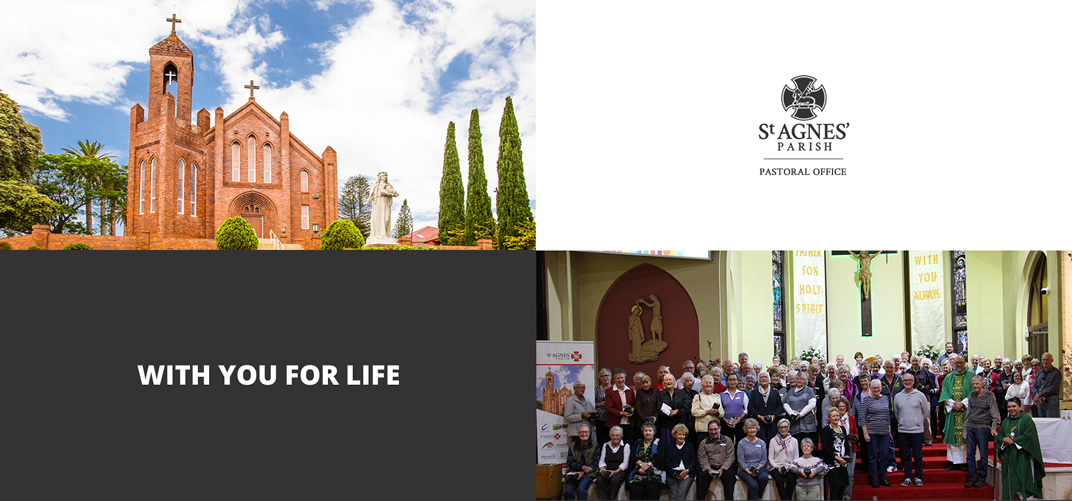 Pastoral Office
Welcome to St Agnes' Catholic Parish, located in beautiful Port Macquarie on the mid-north coast of NSW, Australia.
Since the first St Agnes' Catholic Church was built in 1878, the Parish has played an essential role in caring for, guiding and growing, the local community.
The St Agnes' Parish of today is diverse, vibrant and represents all age groups and many different cultures and backgrounds.
Supported by a 13,000 strong Catholic faith community, St Agnes' Parish provides meaningful services across the full spectrum of life in ministry, education, childcare, aged care, family support, disability, employment and training.
St Agnes' Parish is committed to the vision that "Everything is oriented towards the praise and glory of God" and its mission:
Holiness in the image of Christ
Proclaim the good news of salvation
Minister within the faith community
The service of all, particularly those in need
Ours is a loving, supportive and respectful faith community. We are always ready to welcome new faces and hope you'll join us for Mass soon.
Every Sunday at 5pm there is a Mass especially for families and youth.
Please note, it's best to always check the latest mass times before attending.
Contact the Pastoral Office
Presbytery Office & St Agnes' Catholic Church Address: 47 Hay Street, Port Macquarie NSW 2444